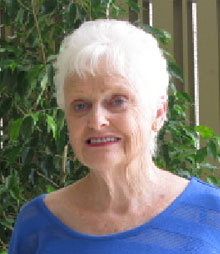 "Where to begin? First, you step inside and feel like you're in your grandmother's home – warm and cozy with fresh coffee of all kinds. The associates at the front desk make you feel like they have known you for a long time and that they are so very glad to see you. Your hygienist is very efficient, with an outstanding ability to make you feel that you are very special. When you sit in the dentist's chair – WOW – a very new experience!
The Main Street Dentists have some of the newest techniques in dentistry – CEREC one-visit crowns. A 3-D image of my tooth was made with exact coverage down to the gum line to fit my mouth. A perfect cap was made and placed in the cavity. No waiting, no temporaries, no second visit. WONDERFUL!
Here comes the best part. Dr. Mehr is not only a perfectionist, but also the most caring dentist I have ever had. Your every need is attended to making you feel comfortable. Blankets and pillows and soothing words only break the surface on how she treats you. I told her I was very thankful that I found her. Two individuals who recommended me to The Main Street Dentists are Ellen Miller and Ruth Stockel.
Thanks again to you and your staff for being my dentist."
— Nancy Molnar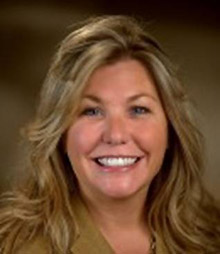 "Dr. Martha Mehr is an amazingly gentle and caring doctor. In fact, the entire staff of Main Street Dentists are the kindest and most professional I've ever met. For the first time in my life, I look forward to visiting my dentists' office. I grew up with crooked teeth, ugly colored fillings and painful dentist visits that left me mostly smiling with my lips closed. I can now smile without hesitation and that is important in my work as an attorney. I may spend a great deal of money for a designer suit, but my expression is always the most important thing I wear. Thanks to Dr. Mehr's artistic eye, I now have a stunning smile."
— Janet
Summerfield, Florida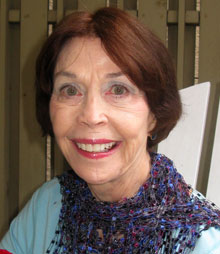 "I am Diane Porter of Royal Highlands Development near Leesburg, FL. My husband Loren and I highly recommend The Main Street Dentists to everyone.
I am 77 years old. The Main Street Dentists are the best dentists I have ever had after living in 5 states. They are professional in every way. They keep up with the latest dental techniques and methods to keep their patients comfortable, one of their sincere concerns. They are very thorough and conscientious, warm and friendly and know their patients as individuals.
I believe everyone we have referred to them over the last 9 years has referred others. A large percent of the population in our 1500 home community goes to The Main Street Dentists.
It is really a pleasure to go to their office, as it is very clean, spacious, well decorated and presents a calming atmosphere. (We left another local dentist partly because they would not turn down the unpleasant music.) Their office is centralized in Leesburg and their parking lot is spacious and easy to access.
Every person on The Main Street Dentist staff is pleasant, positive, helpful and professional. I have chosen to know all their hygienists and I like every one of them.
I was pleased when Dr. Martha told me that, barring an accident, I will surely be able to keep these teeth, all natural, for the rest of, hopefully, a long lifetime. My husband usually goes to Dr. Jon. We have both been cared for by both dentists and think they are really "THE BEST! "
— Diane
Leesburg, Florida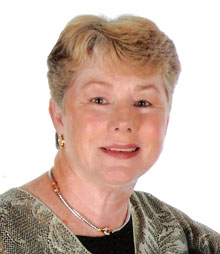 "My husband and I moved to Leesburg in 2000 and needed to establish a new dentist. We asked our new friends and neighbors for a recommendation. It was amazing how many of them were patients of and recommended The Main Street Dentists, Inc. We were so impressed with Martha and Jon (their gentle yet professional care) and their entire staff.
Over the years, we have had to have extensive oral care including cleanings, root canals, crowns, veneers and emergency visits. We couldn't be happier with the work they have done and would gladly recommend them to anyone needing a dentist."
— Barbara Stapp