At the dental practice of Drs. Marja Mehr, Jon Mehr, Stephen George and our friendly, dedicated, and energetic dental team is committed to working with you and your family to create a positive dental experience every time you visit our practice.
We welcome you with warm smiles to our practice!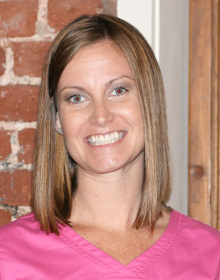 Ashley
Hi! My name is Ashley and I am one of the dental hygienists on the amazing team here at The Main Street Dentists. My role, as your dental hygienist, is to provide you with comfortable quality care throughout your visit. Whether it is your first appointment, a routine recall, periodontal maintenance or scaling root planning, my goal is to educate patients on the proper ways to improve and maintain their overall oral health. I enjoy getting to know my patients and look forward to building lasting relationships with each and every one of them.
I am married to my high school sweetheart Josh and we have two children, Makaelyn and Grady who keeps us busy and laughing at all times. We also have a chocolate lab,Tucker who constantly has us on our toes and brings so much fun and energy into our home. In my free time, I enjoy boating, fishing, being at the beach and spending quality time with family and friends.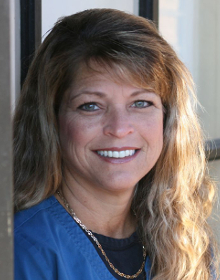 Daphne
Hello, may name is Daphne. I am a dental assistant at The Main Street Dentists and am very proud and blessed to be a part of their team. I have been a dental assistant for over 21 years. I thoroughly enjoy assisting Dr. Jon, Dr. Marja and Dr. George in addition to working with their remarkable team. I have great pleasure meeting and assisting with our wonderful patients, both new and existing.
I enjoy riding horses and fishing. My oldest daughter Cortney lives in Tennessee and has blessed me with 2 beautiful granddaughters. My youngest daughter, Ashley has one daughter and enjoys barrel and pole races. Come check us out if you want excellent dentistry services in addition to seeing our happy and friendly staff who will sincerely make your visit enjoyable while we are making beautiful smiles.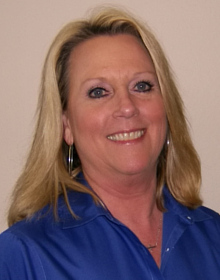 Kay
Hello, my name is Kay and I am a member of the front office staff. I have worked in the medical field in Lake County for 30 years. It is a pleasure and joy to work for Dr. Jon, Dr. Marja, Dr. George and staff at The Main Street Dentists and to make our patients feel welcome and put them at ease with their dental experience.
I was born and raised in Leesburg. I have been married for 29 years and have three grown children and one grandchild. I love spending time with my family, cooking and the outdoors.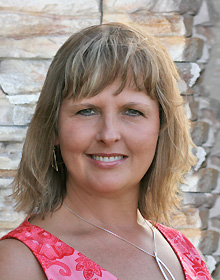 Robin
Hello and welcome! I am a dental assistant and have been a part of the Main Street Dentists team since 2006. I have 20 years experience and have an Expanded Functions Certification from the University of Florida. I assist the doctors with all procedures, treatment planning, financing options, and scheduling appointments. I enjoy the "art of dentistry" in creating beautiful new smiles. Both of our doctors are wonderful to work for because they take pride in their work and respect their employees and patients, making it a warm, friendly environment.
My husband, Jay, and I enjoy traveling with our son, Spencer, and daughter, Sydney. We have a dog, Baby, and a cat, Tiger. I enjoy scuba diving, fishing, camping, NASCAR racing, and watching the Atlanta Braves and Florida Gators.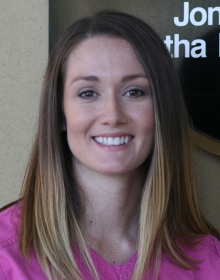 Sarah
Hi! My name is Sarah and I am a Dental Hygienist. I graduated Hygiene school from Santa Fe College in Gainsville, FL and have been practicing since 2007, As a hygienist, I perform regular maintenance cleanings as well as deep periodontal scaling. Additionally, I am also certified to administer local anesthetic. I love my job and my patients!
I am a local Floridian from right here in Leesburg. Am married to my best friend, Nick and have one son, Maddox, and a daughter Emery who keeps me very busy. We also have two dogs, Eve and Dakota, and an 80lb tortoise named Big Guy. In my free time, I enjoy going to the beach, trying new restaurants and just enjoying being outside in the great Florida weather.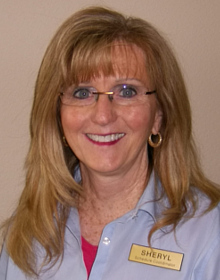 Sheryl - Happy Retirement. We all miss you!!!
Hi my name is Sheryl. I was a part of the Schedule Coordinating team. My husband Jay and I have been married 42 years. We have one married daughter who lives in Ohio and three bonus grand children. We moved to The Villages, FL in 2008. I have 23 total years of dental experience, including 17 years dental assisting and certified expanded dutues from The Ohio State University. I enjoy exercising, gardening, the beach and watching my Ohio State Buckeyes.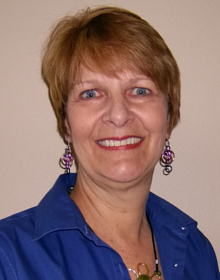 Susie
Hi! My name is Susie and I am the Office Manager at The Main Street Dentists. I have worked in the medical field in Lake County over 20 years.
As Office Manager, I am responsible for the day-to-day duties, which include administrative assistant to the doctors, managing business, accounting, and human resource matters.
I consider it an honor and privilege to be part of this truly amazing team. The doctors and staff are exceptional. Their expertise and compassion makes The Main Street Dentists, Inc. stand out above the rest. There is no greater feeling than being part of a team that helps create beautiful smiles.
I have been married 39 years to my amazing husband and we have two children and two grandsons. I love fishing and being in the great outdoors. I am very active in my church and feel truly blessed to help others in both my professional and personal life.