Stephen George, DMD
Dear Main Street Dentists Patients,

I am honored to introduce myself and want to express the enthusiasm I feel working with Drs. Jon and Marja Mehr. I take pride in doing quality, detailed work and I enjoy the artistry that is incorporated into each patient's treatment. My engineering background works well with dentistry in many ways. I look forward to meeting each of you.

As for a little about me. My wife, my high school sweetheart, and I grew up in a small town in southern Oregon. I obtained a civil engineering degree in 1999 and then worked in a family business with my wife for about a decade before deciding to go back to school to pursue dentistry. The experience of my oldest daughters' premature birth was a huge factor in helping me realize I would enjoy working with people in a medical setting, ultimately leading to this career change. I joined the Navy during dental school and am honored to have served until 2018 when I transitioned into private practice. My family and I enjoyed each and every place we were stationed and I took advantage of the many opportunities afforded to me including training under a very talented dental and medical team at Walter Reed National Military Medical Center in Bethesda, MD where many of my patients were wounded warriors. This was such an honor. I also participated in multiple humanitarian missions in Asia and Australia and I continue to be a part of the Navy team by serving in the reserves two weeks a year and one weekend a month.

My wife and I have five children, 2 dogs and depending on the day maybe a frog, lizard or whatever else the kids decide to bring home. Our oldest, Maddie, is newly married and living in Texas and our four youngest children are adopted from the Philippines. There is no greater reward and, as I'm sure many of you know, no harder job than parenting but overall, we are grateful and wouldn't trade that gift for anything. Having said that, you can imagine that my hobbies include whatever activities the kids are involved in. As a family, we love the water and any activities surrounding it. We also love to travel and enjoy whatever involvement we have the opportunity to pursue within our church.
I graduated from OSU in civil engineering then went back to school a decade later to OHSU where I revived my dental degree. I completed a one year comprehensive dental training in the Navy at Bethesda where I also trained doing dental specialties and served as a dentist in the navy for a few years before going to the private sector. Along with my degrees, I have completed extensive hand on implant training and continue to do so.

I hope this introduction gives you a little insight into myself and my values. I look forward to meeting you personally next time you are in the office. Whether it is Dr. Jon, Dr. Marja or myself treating you, I will do my best to come in and say hello.
Sincerely,
Dr. George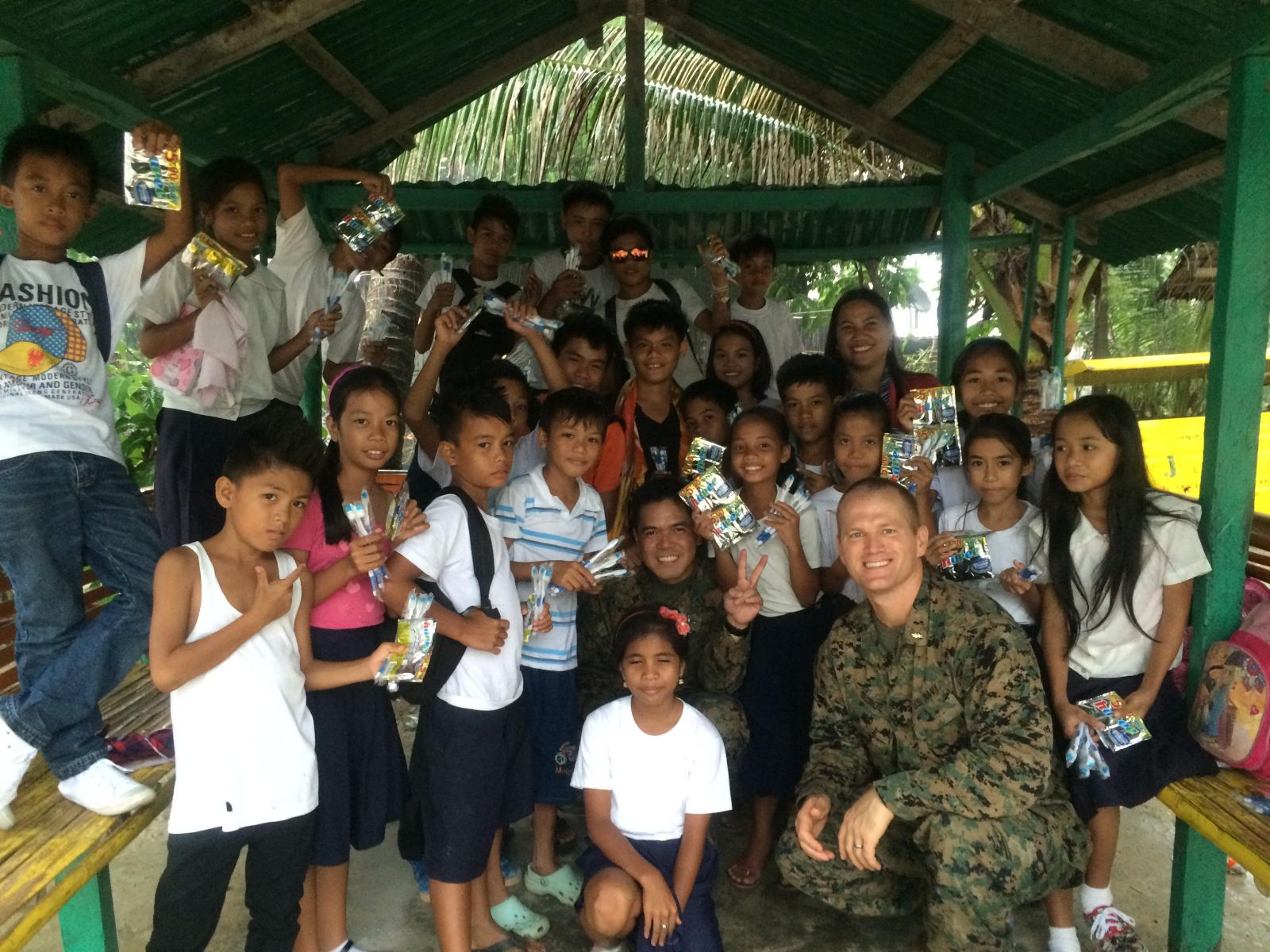 (Serving in the Navy in the Philippines)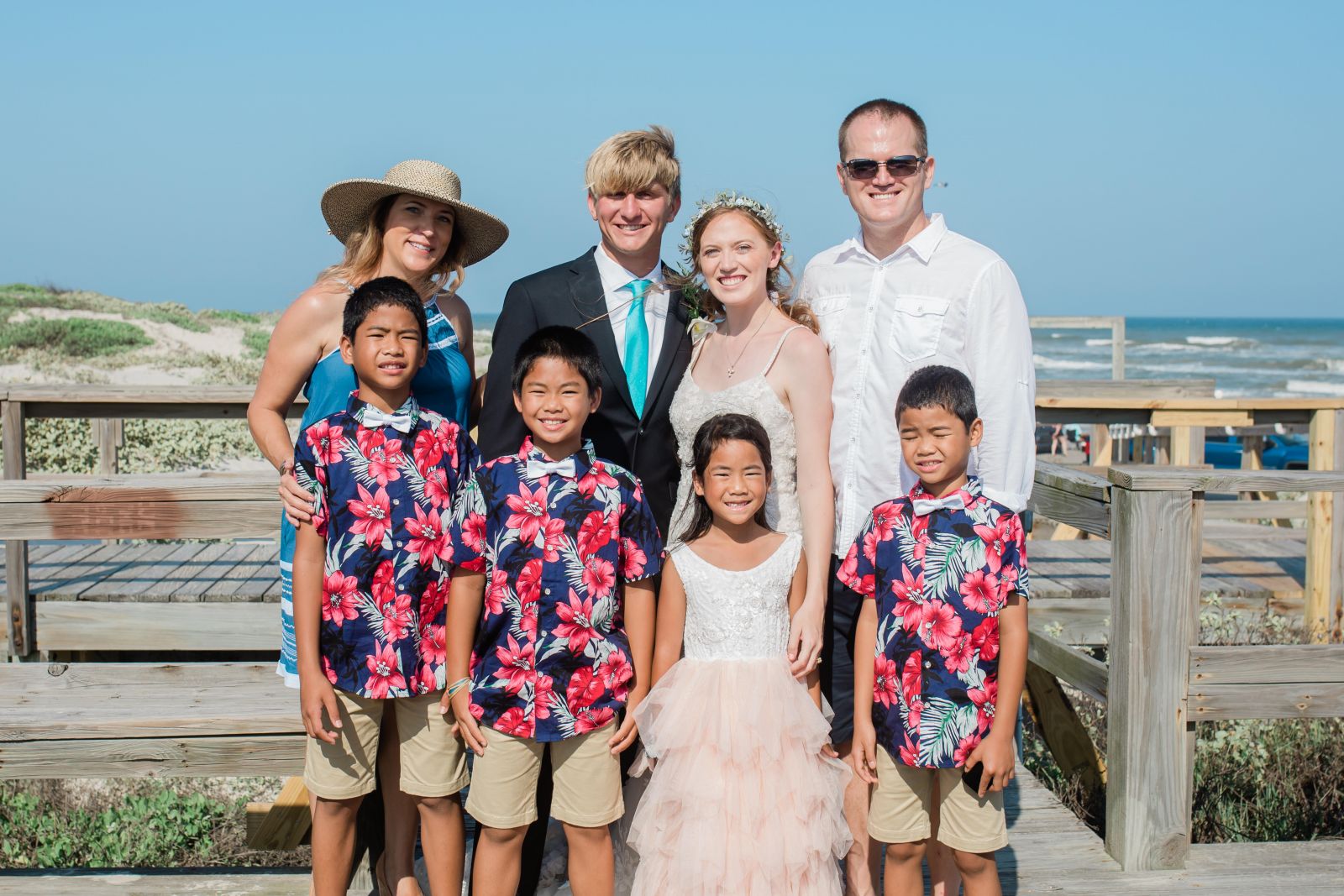 (It's impossible to find a family photo with everyone's eyes opened!)